Our awards are our motivation
5-Star Airline

Lufthansa has received 5-Star Airline certification from the independent rating agency, Skytrax. For this award, the travel comfort and service quality provided by Lufthansa were examined and assessed. The result is a great honour for us: Lufthansa is Europe's only 5-Star Airline.
Along with our employees, we are delighted by this award and will, of course, continue to do everything possible in future to fulfil – and exceed – our premium promise.
The World Airline Awards 2019
Consistently at a high level: for the third time in a row, Lufthansa has been chosen by Skytrax as the 'Best Airline in Europe'. The 20 million customers who rated their flight experience for the awards ranking, also voted us the 'Best Western European Airline'. These are two special awards for which we thank our customers and which we would like to earn again every year. 
Both awards spur us on to develop new services continuously for our customers and to perfect our existing ones. Already last year we reinforced our commitment to this by driving forward digital innovations and new products.  
These measures are part of the largest customer and product offensive in Lufthansa's history, the aim of which is to ensure that we offer our passengers outstanding flight experiences in the future too.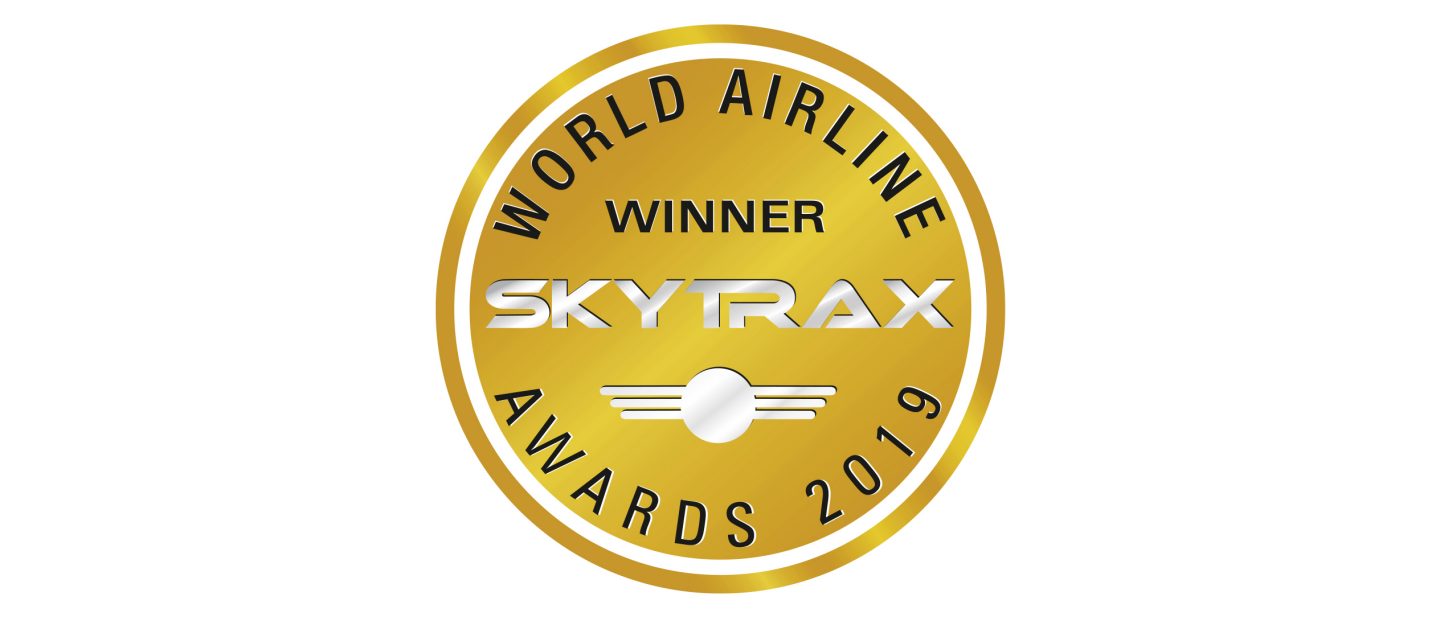 Europe's first 5-Star Airline
In 2018 Lufthansa was chosen as Europe's first and only 5-Star Airline and therefore one of the 10 best premium airlines in the world. We are very proud of this achievement. That is because this award recognises Lufthansa's commitment to ongoing product improvement and continued development of its on-board and ground services.
Since 1999, the British rating agency, Skytrax, has been examining and rating airlines' quality and safety standards. It only awards five stars to those that attain the highest level in all the relevant categories. During the rating process, lots of short and long-haul flights in all classes are meticulously inspected.
We are therefore absolutely delighted to receive this high accolade and our thanks must go, above all, to our employees – for they are the people who deliver our premium promise again and again every day. And, of course, in the future, too, we will continue to work on providing our customers with premium services, quality and professionalism.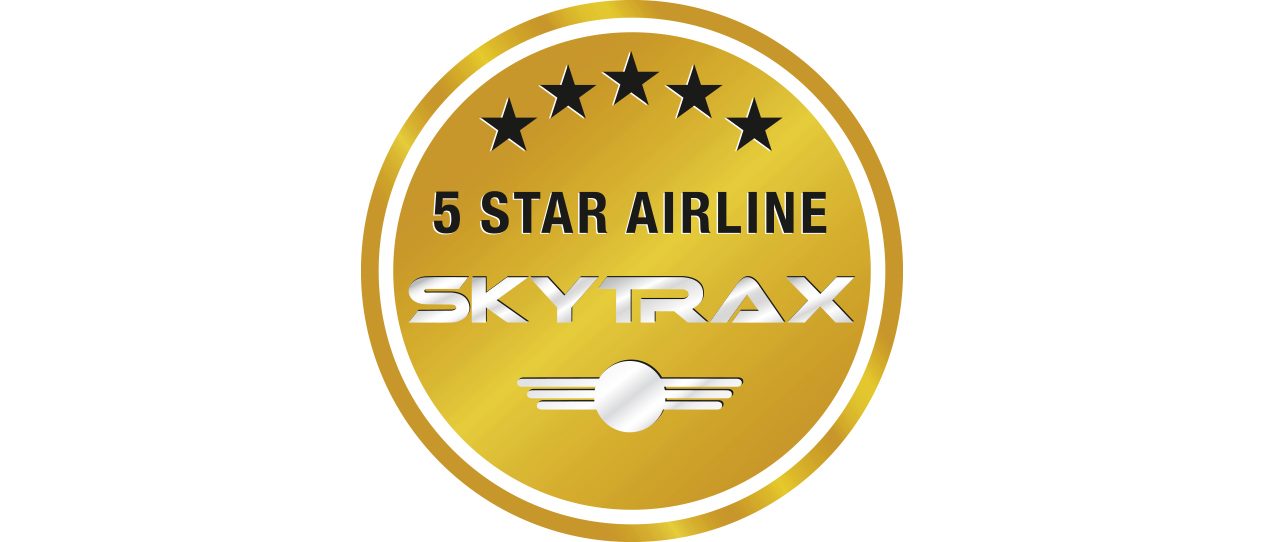 Air Transport World Award
Renowned trade journal, Air Transport World (ATW), nominates Lufthansa as 'Airline of the Year'. A continuous optimisation of services and the passenger experience, as well as one of the world's most modern and fuel-efficient fleets, convinced the independent expert panel. We gave a good account of ourselves in comparison to other international airlines thanks to our sustainable actions, a high level of corporate stability and our spirit of innovation. Our success would not be possible without the motivation, expertise and strong performances of all Lufthansa employees. The award is a further incentive to be the first choice internationally in the future too.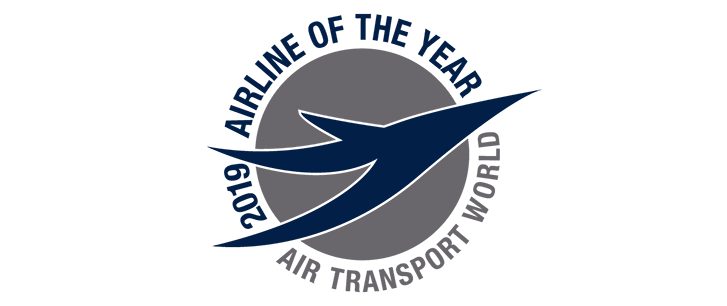 World Airline Awards 2018
For the second time in a row, Lufthansa has earned the title of 'Best Airline in Europe'. An award which is a mandate for us to continue perfecting our services. A successful example of this is the Welcome Lounge in Frankfurt. In spaces with a contemporary design, passengers find a bistro, rooms for relaxation and working areas. There are also 26 modern shower rooms.
Enjoying some sleep above the clouds is also becoming even more pleasant in 2018. The 'Dream Collection' is being introduced on all long-haul flights in Business Class. The comfortable mattress topper has been developed by the renowned German bedding manufacturer, Paradies. In addition, there is a blanket, a pillow and a Van Laack sleep shirt.
Lufthansa is also continuing to invest in numerous services with which passengers can personalise their journey. From the Internet on board to à la carte dining, there are no limits set on your personal wishes.
Nonstop service
From booking via arrival at the airport to the destination – our individual service is tailored to the personal requirements of our customers. For example, you can use our multilingual guide service at the airport, a personal assistant for a speedy route through security, or Dine-on-Demand in First Class. Discover the benefits of Lufthansa comfort and enjoy even more relaxing travel in future.

A class apart: Lufthansa's travel classes
Whether it's Economy, Premium Economy, Business or First Class – we provide the perfect service: Enjoy outstanding comfort in First Class, as a Business customer make the most of a wide range of lounges at all major international airports, and as a Premium Economy customer you can look forward to extraordinarily comfortable seats and lots of extras. As an Economy customer, too, a comprehensive entertainment programme and delicious food and drinks await you. This means that, regardless of your choice of class, you can enjoy special moments and attentive service that meets your every need.
A winner twice over: our lounges
91 lounges. 27 locations. Five stars. In our premium lounges, our guests can enjoy the highest levels of comfort. The comprehensive services meet every need: in the Senator Lounge, an exceptionally well-stocked bar awaits you, just a stone's throw from private booths. Features of the First Class Lounge include a well-organised library, cigar lounges and spa areas for perfect relaxation. In the Business Lounges, too, your visit can become a mini vacation.
A look ahead
Of course, in the future as well we will do our utmost to constantly improve our services, in order to set new standards again and again: innovative seating concepts tailored to your requirements for more comfort and privacy are available in all travel classes. We look forward to welcoming you again in the future and to flying you to new horizons.
Just a few of the many reasons why we are successful:
A modern, more economical fleet
At the moment, Lufthansa has on order over 150 modern aircraft of the latest generation, including the A320Neo, the 777X and the A350-900, which uses 25% less fuel and also operates with a 50% reduction in noise emissions on take-off and landing. Even if you are not flying with us, you experience the benefit.
First class in all areas
You can now experience Premium Economy Class with 50% more legroom on all long-haul flights, while Business Class on all long-haul aircraft is equipped throughout with lie-flat seats. On the ground our Seamless Travel Experience guarantees that even your route to and from the airport is optimally planned. And when it comes to first-class culinary delicacies, you'll strike gold in our First Class Lounges and in Frankfurt's First Class terminal.

Connecting people. Digitally too.
Lufthansa is a pioneer in the world of digital services. Our FlyNet® is now available on all long-haul flights and on more and more short and medium-haul flights, and with Lufthansa the Live TV channel Sport 24 and free eJournals come as standard.
World Airline Awards 2017 and 2016
At the 2016 Skytrax World Airline Awards Lufthansa performed well, securing the coveted first place in the categories of 'Best Airline Transatlantic' and 'Best Airline in Western Europe'. Over 18 million users and passengers took part in the world's largest passenger survey.

Accepting t...
At the 2016 Skytrax World Airline Awards Lufthansa performed well, securing the coveted first place in the categories of 'Best Airline Transatlantic' and 'Best Airline in Western Europe'. Over 18 million users and passengers took part in the world's largest passenger survey.

Accepting the award, Dr. Reinhold Huber, Vice-President Passenger Experience Design & Ancillaries, said: "This award shows once again that we are on the right track and that the extensive investment we have made in our product has paid off. It also shows that our services throughout the experience chain are highly valued and appreciated by our passengers."
The Skytrax World Airline Awards are conferred on airlines by passengers. So this makes us all the more delighted that in 2017 we have been awarded first place in three categories: 'Best Airline in Europe', 'Best Airline in Western Europe' and 'Best First Class Lounge Dining'. In the previous year, too, we secured the coveted first place in the categories of 'Best Airline Transatlantic' and 'Best Airline in Western Europe'. Over 18 million users and passengers took part in the world's largest passenger survey.

Accepting the award, Carsten Spohr, Chairman of the Executive Board of Deutsche Lufthansa AG, thanked in particular Lufthansa's employees, who have made this success possible through their excellent work: "The performance of our on-board and ground staff plus our investment in cabin and lounge facilities over the past years, as well as in services and digitalisation, have paid off. The Skytrax award is proof that Lufthansa customers value our quality. The combination of first-class service and excellent facilities has won over passengers worldwide and has made us number one in Europe. Our services have never been as good as they are today."