Airport information
Discover the special services at the six Lufthansa hubs in Germany, Austria and Switzerland, as well as at the other Lufthansa departure and arrival airports worldwide.
Services at Frankfurt Airport
With approximately 64 million passengers a year, Frankfurt Airport is one of the three largest airports in Europe. Find out about arrival options, the Lufthansa terminal, Lufthansa services and regular events at the largest of Lufthansa's six hubs.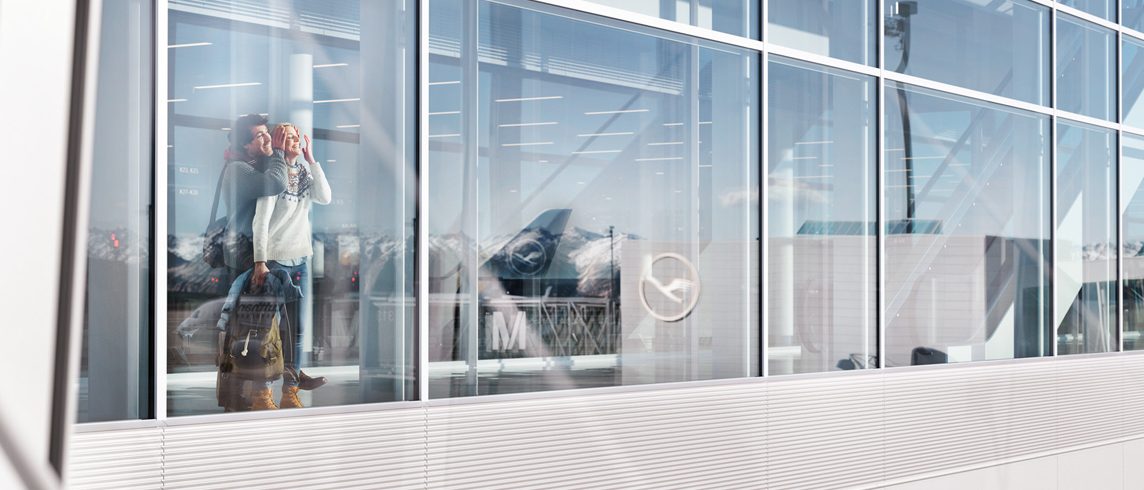 Services at Munich Airport
Munich Airport, with approximately 39 million passengers a year, is Germany's second largest airport. The service at the airport is correspondingly diverse. Find out about arrival options, the exclusive Lufthansa terminal and our special Lufthansa services.
Services at the airport
Find out about the location, arrival and parking options, conference rooms, shopping opportunities and accessibility, as well as other airport facilities and services before you even set out on your trip.
Lounges
Passengers can get away from all the airport bustle and enjoy our excellent services not only in the First Class Lounge, but also in the Senator and Business Lounges. Discover the types of lounges, the services and all locations worldwide in the respective airports.

Buying a ticket, help and assistance at the airport
At the Lufthansa hubs in Germany, Austria and Switzerland, as well as at other selected Lufthansa departure and destination airports worldwide, the staff members of our local Lufthansa service counters will be happy to help you. You can buy tickets and additional services (such as upgrades or excess baggage) from them.
Payment options at the airport
To ensure your payments are processed quickly and efficiently, we are gradually phasing out cash as a means of payment at our airports.