More comfort and a good feeling
If you want more comfort on board: add the extra seat to your booking
Sometimes a little space is exactly what you need. Treat yourself to that little bit of extra comfort and simply reserve the seat next to you from 35 Euros on continental routes.

Depending on the booking situation, you can reserve your neighboring seat and be sure of it: The seat is guaranteed to remain free. Just call our Service Center and secure your additional space, if available.
More space, more service, more comfort: your upgrade to Business Class
Enjoy more space on board and the many other advantages of Business Class. Visit our lounges before departure and save valuable time with Priority Check-in and Priority Boarding.
You can upgrade your Economy Class ticket from six weeks before your flight until at least 4 hours before departure.
Travel and corona
It's time to be reunited with the world. This page will show you the destinations that Lufthansa is already flying to again, the hygiene measures we have introduced and what you can do to travel safely and flexibly.
Everything about your booking
Here you can check the current status of your booking, rebook, check in directly and use lots of other services concerning your booking.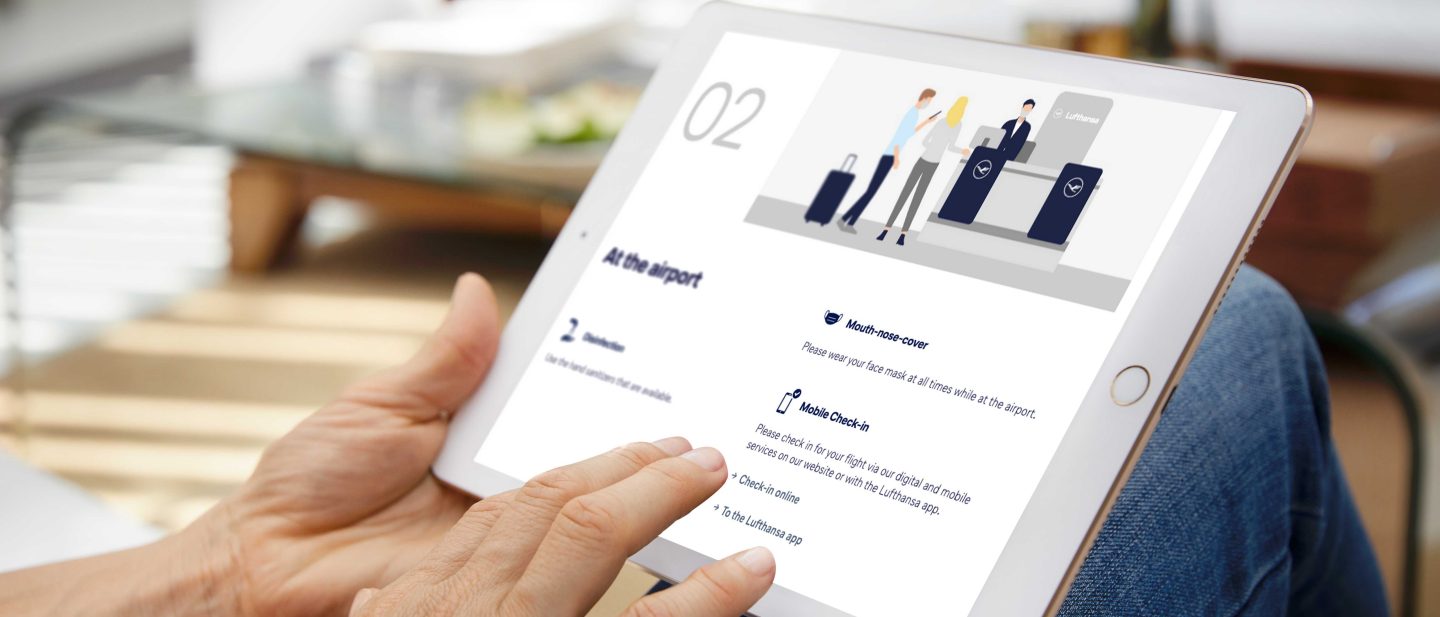 Hygiene measures
The world is opening up again. You can find out here which destinations are now once again available to you.