Lufthansa app
The Lufthansa app – your digital travel companion
Stay well informed from booking to arrival: the Lufthansa app supports you at every step of your journey. You can book flights, reserve seats, issue your boarding pass, and much more directly via the app. You'll also receive automatic notifications about your upcoming flight and access to other personalised services, and you can manage your personal data conveniently. 
Seamlessly connected
To simplify use of the Lufthansa app, the amount of choice in key features has been reduced. Some underused features have been dropped. All essential as well as helpful features will gradually find their way back to the Lufthansa app and enable an even more comfortable travel experience.
Before the flight
The Lufthansa app offers you the opportunity of booking flights at any time, adding new services and using seamless check-in for all Lufthansa Group network airlines. You will also automatically receive the latest notifications about your forthcoming flight and so always remain up to date.
During the flight
With the Lufthansa app you not only always have your boarding pass to hand, you can also find all the current on board services at a glance during your flight. So you always know everything worth knowing about your flight without having to ask.
After the flight
After landing you can easily and conveniently track your checked baggage with the Lufthansa app. In addition, you will still be kept informed about your trip and are thus up to date at all times.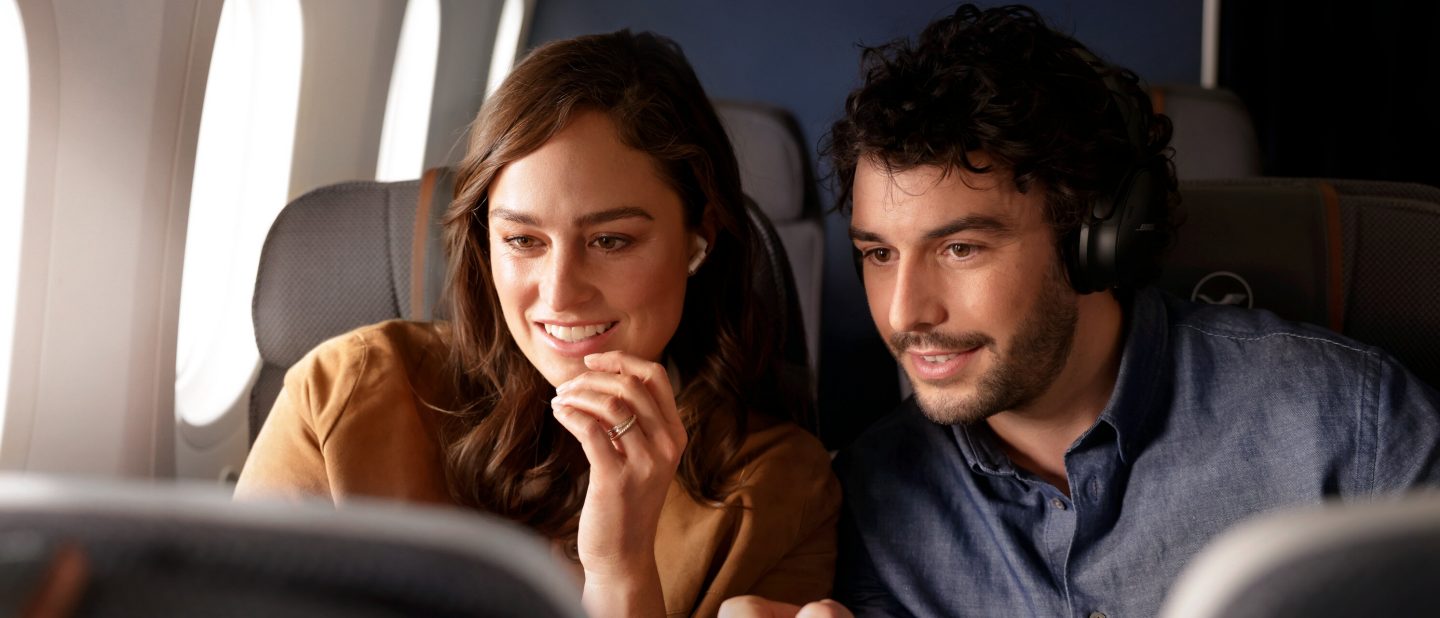 Lufthansa Entertainment app
Operate your seat-back screen on board easily with your own smartphone or tablet and select from the always up-to-date and ever-changing range of films, audio books, music and more.