Lufthansa Express Rail—connects train and plane seamlessly
From Nuremberg seamlessly to the Northern Lights, from Ulm to virgin forest with a transfer guarantee—or from over 25 railway stations to your worldwide dream destination. This is what Lufthansa Express Rail offers you: a ticket to the world of DB and Lufthansa.
Travel quickly and conveniently by train from many German railway stations to Frankfurt Airport and, with optimal transfer times, arrive for your departure flight seamlessly. Simple, fast, and comfortable.
And even if there should there be a delay, thanks to our transfer guarantee, you will be rebooked automatically onto the next flight or train—we will notify you of this in good time.
Your benefits with Lufthansa Express Rail
Optimal coordination of train and plane with transfer guarantee
One ticket and one check-in for train and Lufthansa plane
Automatic advanced seat assignment for your train journey
Faster through security control with Fast Lane
Transfer and connection guarantee in the event of delays and breakdowns
Status customers have access to the DB lounges*
Mileage credit also for the train journey
Book Lufthansa Express Rail
In the flight search, select one of our many Lufthansa Express Rail stations as your departure airport.
Select your Lufthansa Express Rail connection in the flight overview.
Conveniently book and check in for your train and flight at the same time from 23 hours and up to 15 minutes before your flight departs.
Travel seamlessly to your departure at Frankfurt Airport—relaxed and with a transfer guarantee.
Please note: it is not currently possible to drop off your baggage at the AIRail Terminal
The AIRail Terminal at Frankfurt Airport is temporarily closed due to building work at the airport. For bag drop-off,  please use the bag drop kiosks and counters in Departure Halls A and B. Simply follow the signs.
After you have landed at Frankfurt Airport and if you have an onward journey with Lufthansa Express Rail or Lufthansa Express Bus, you will still receive your baggage in the baggage reclaim area at the AIRail Terminal of the long-distance rail station.
Important advice for your journey with Lufthansa Express Rail
Check in online or via your mobile from 23 hours and up to 15 minutes before departure
One boarding pass each for Lufthansa Express Rail and your connecting flight
Boarding pass serves as your ticket for the train
Lufthansa Express Rail stations
You can use Lufthansa Express Rail from the following cities:
Aachen, Augsburg, Basel, Berlin, Bremen, Cologne, Dortmund, Dresden, Dusseldorf, Erfurt, Freiburg, Göttingen, Hamburg, Hanover, Kassel, Karlsruhe, Leipzig, Mannheim, Munich, Münster, Nuremberg, Osnabrück, Siegburg, Stuttgart, Ulm, and Würzburg.
Fast, easy and comfortable from the long-distance train station to your gate
The route between the long-distance train station and Terminal 1 is very well signposted and you can easily walk it in just a few minutes. Should you be short of time, as a Lufthansa Express Rail customer you always have the option of using the Fast Tracks at security control—in this way you can arrive at your departure gate quickly and conveniently.
Frequently Asked Questions
* Lufthansa First and Business Class passengers as well as Lufthansa HON Circle Members and Senators with a valid Lufthansa Express Rail boarding pass have access to the premium area of ​​the DB Lounge. 
This might also be of interest to you
Journeys to and from the airport
Enjoy a seamless travel experience from the planning stage to your destination and back again with Lufthansa Express and our partners.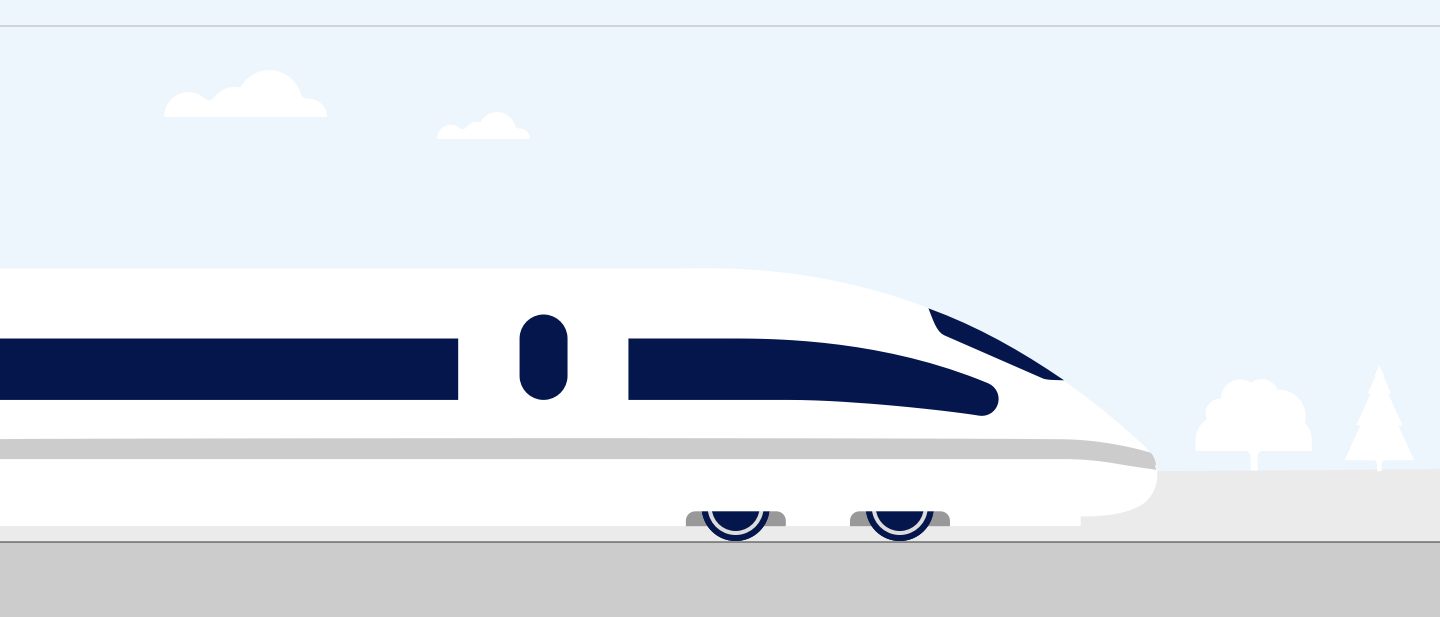 Rail&Fly in cooperation with Deutsche Bahn
Get to your flight from any train station in Germany with Rail&Fly—flexibly and at an attractive price.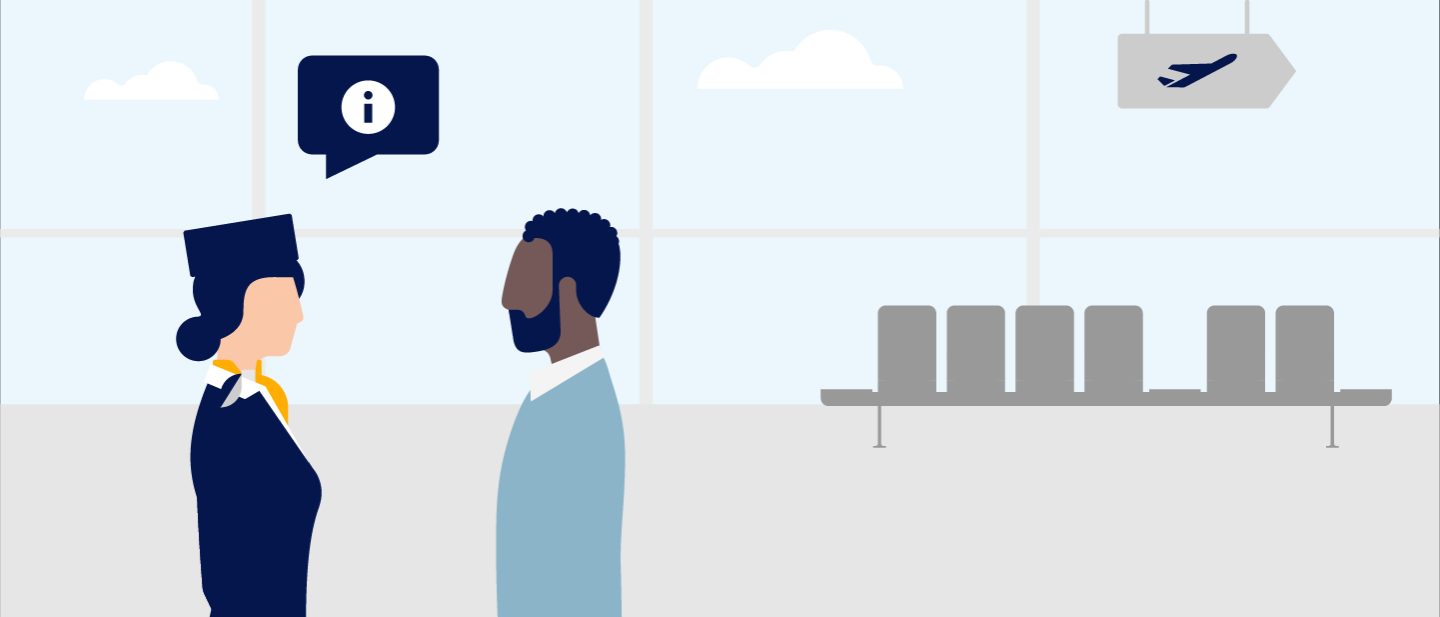 Services at the airport
Take advantage of our wide range of services at the airport for arrival, transfers, and boarding