Travel during flu season: Are you "fit to fly"?
In autumn and winter, having a cold or the flu is not uncommon – however, both are difficult to distinguish from a Covid-19 infection. This means we need to focus even more on protecting the health of our passengers and employees. Especially now, in times of Covid-19, taking personal responsibility is more important than ever.​
Adjustment of the facemask obligation as of 1 February  
Please note that wearing a medical facemask during boarding, on board and when leaving the airplane will be mandatory from 1 February 2021. This includes masks of the standard FFP2, KN95 and N95, or surgical masks. Masks made of fabric, visors or masks with a valve are not permitted.
So protect yourself and others. Watch out for the symptoms of a cold or the flu and, if in doubt, please refrain from flying. When checking in, you confirm that you are healthy enough to fly and that you are not suffering from Covid-19 to the best of your knowledge. Furthermore, Lufthansa has implemented numerous measures to protect your health when travelling – from contactless boarding to wearing facemasks on board. This also includes the fact that our ground crew has been instructed to classify passengers with severe cold symptoms as "not fit to fly". In order to protect all other passengers and employees, these passengers are excluded from the flight.
For this reason: If you have symptoms of respiratory tract infections, cold or flu symptoms such as a fever, a cough, the chills, shortness of breath, loss of smell and taste, we urge you to please stay home. Just use our rebooking options and postpone your flight - flexible and free of charge.
However, a slight cold or a minor runny nose should not stop you from travelling – as long as you are fever-free. Just ask yourself whether you would like to sit next to a person with your symptoms on this flight.

Travel and corona
It's time to be reunited with the world. This page will show you the destinations that Lufthansa is already flying to again, the hygiene measures we have introduced and what you can do to travel safely and flexibly.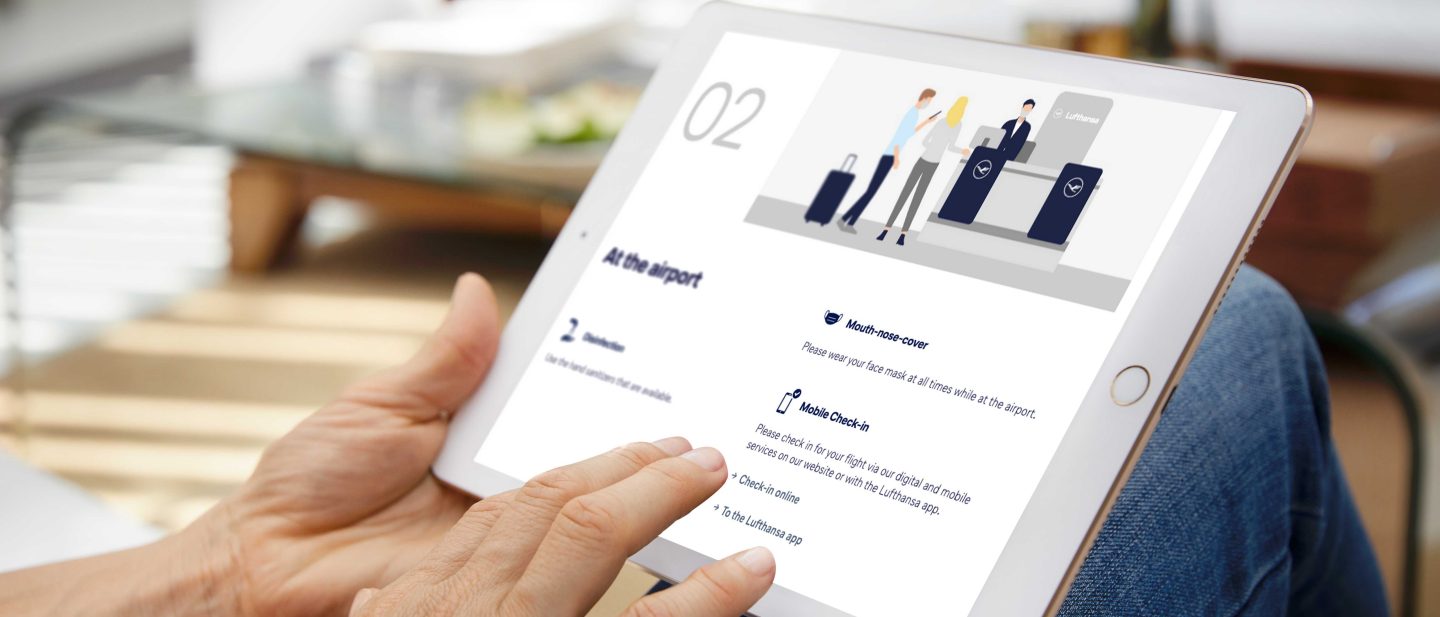 Hygiene measures
Your safety is our top priority. That is why you will find the most important information about your travel planning here.
Extended rebooking options
Stay flexible and modify your bookings without paying a rebooking fee.