Welcome to Munich Airport

Munich Airport offers a combination of sensible layout, clear signage and efficient security screening.  Other defining characteristics of a five-star airport are the excellent quality of services, an appealing, modern ambiance, outstanding comfort and the most exacting standards of cleanliness.  Recreation Areas feature relaxation zones with comfortable reclining seats in an ambient setting as well as business zones with desks equipped with electrical outlets and USB connections making it ideal to work, not to mention the airport's free and unlimited internet access.  A huge retail area, including that in the new satellite facility of Terminal 2 offers a wide range of shopping and gastronomy outlets.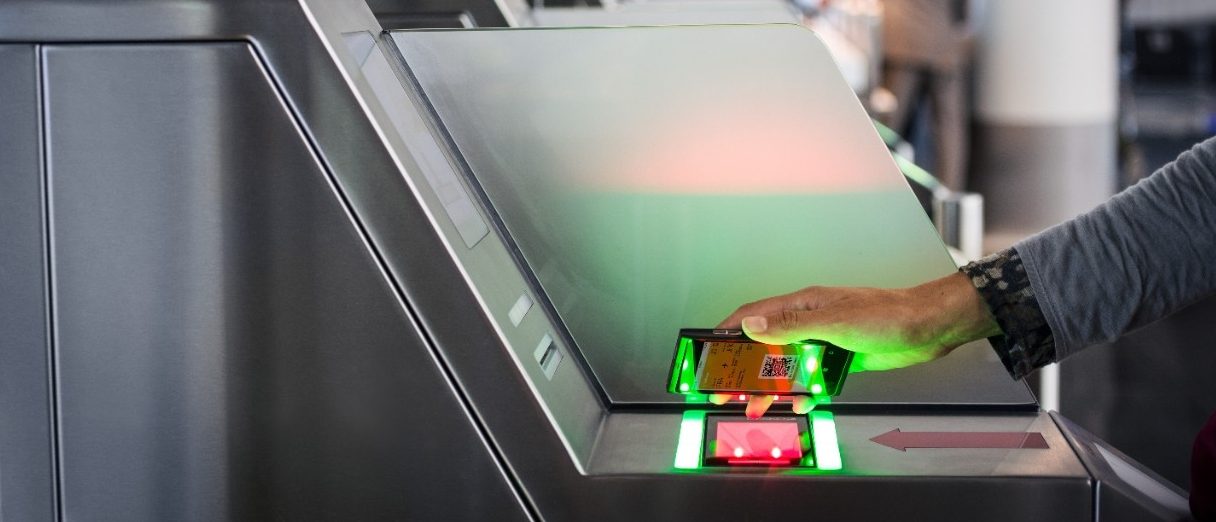 Boarding with an electronic ticket
Passengers travelling on a Lufthansa electronic ticket are able to use the Lufthansa Quick Boarding machines at Munich Airport.
Star Alliance Biometrics
As a Miles & More member on a Lufthansa or SWISS flight, you can use the Star Alliance biometric facial recognition system. This contactless system enables you to proceed quickly through security and the boarding gates in a hygienically safe way.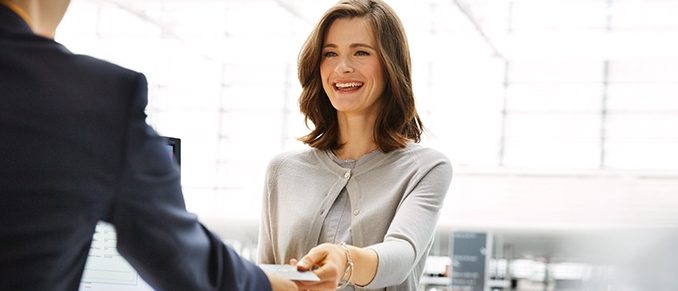 Check-in/Bag drop
Check in conveniently from home online or via our app. Dropping off your bags at the self-service bag drop kiosk will also save you time.
Family services
Family check-in, children's play areas and 'Kinderland': Munich Airport is a great adventure for kids and especially convenient for parents.
A relaxed transfer
In Munich, direct routes ensure the world's shortest transfer times. Use the Lufthansa Guide Service or the Meet & Assist Service for even more convenience.
Pushed for time on your way to the gate? 
Then try out "Delights to Go" at Gate G19 in Munich Airport's Terminal 2.
With our exclusive service for Lufthansa Group status customers and First and Business Class passengers, there's no need to miss out on a meal. Select one of our handily packaged gourmet boxes and try out this new, complimentary service.

Information about flights to Tel Aviv
All Lufthansa flights to Tel Aviv are processed in hall F (located between Terminal 1 and Terminal 2).
Local passengers starting their journey in Munich can reach hall F by foot following the directions on the monitors.
For transfer passengers to Tel Aviv there is a shuttle bus from Terminal 2 to hall F. Please follow the directions on the monitors in the gate area to Shuttle Gate H35*. The check of the relevant entry documents will take place at the Shuttle Gate.
Due to additional security checks, we kindly ask all passengers to be at hall F latest at the indicated boarding time. As transfer passenger, please allow at least 50min transfer time.
*Subject to change. Please check the monitors in the departure area.