Travelling with children during the coronavirus pandemic
Even the little ones are happy to finally be able to discover the world again. However, if you are travelling with children at the present time, you might have more questions than usual. We have compiled answers to the most frequently asked questions for you here.
Travelling with babies and toddlers
Yes, baby food is available as usual.
Both the aircraft and the changing tables are disinfected before each flight – additional hygiene products specifically for the changing tables are therefore not available. Disinfecting wipes for small requirements are distributed to all passengers before take-off.
Yes, baby food brought on board can still be warmed up.
Travelling with children
Children under the age of six are allowed to travel without wearing a face mask; older children must wear a face mask at the airport and on board.
(NB: on flights to and from the USA, all passengers, including children over the age of two, are required to wear face masks.)
Please note that at some airports it is compulsory to wear a medical face mask (FFP2, FFP3, KN95 or N95 standard or surgical masks) in the shops, on public transport and sometimes also in the terminal building. Fabric face masks are no longer permitted. Visors and masks with valves have already been prohibited. This also applies to FFP2 masks made of fabric.
Depending on country-specific regulations, different rules may apply. Please find out about the current regulations before starting your journey.

Yes, we still hand out toys on board. However, there are exceptions on certain routes (e.g. between India and Dubai).
Unaccompanied children
We can now accept bookings again for unaccompanied children on our direct flights.
If you already have a confirmed direct flight including care service for your child, this is still valid. Unfortunately, the care service for unaccompanied children is currently not yet available for connecting flights.  If you already have a confirmed connecting flight including care service for your child, please get in touch with our Service Center immediately.
Travelling and Corona
At Lufthansa, your safety is our top priority. That is why you will find the most important information about planning your journey here.
All your dream destinations at a glance
Be inspired by our interactive world map and book your flight to summer horizons straight away.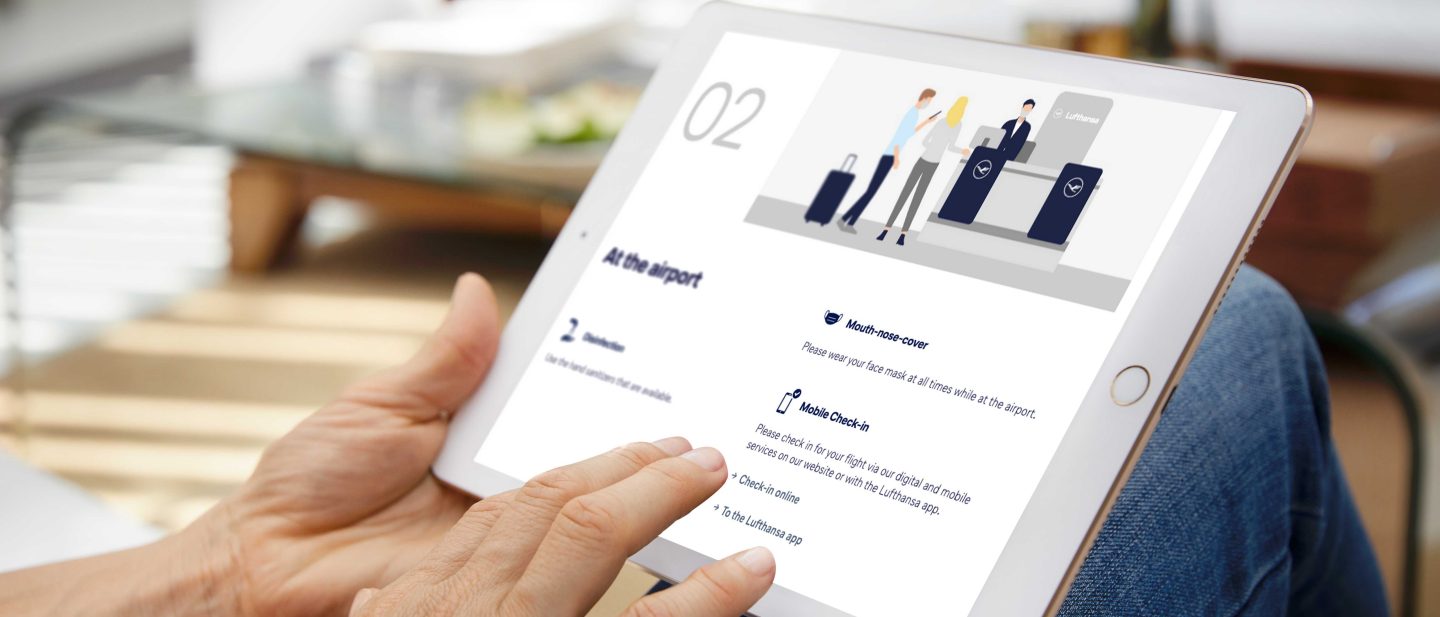 Guidelines for travelling safely
Even in these unusual times, we attach great importance to making you feel comfortable on your flight.