Our service promise
The best booking on lufthansa.com
Your comfort while travelling is of the utmost importance to us
Simply great-value – no hidden costs
On lufthansa.com you save yourself the booking fees and always obtain the best-value flights. It won't be long before you won't want to do without our valuable online services and our best-price search.
Even more comfort during your flight at the best price
Create your trip flexibly and to suit your own individual preferences: whether it's last-minute changes, a second suitcase or a window seat – every extra you get from us on lufthansa.com, you get at a price that is guaranteed to be best value.

Regular updates
Thanks to lufthansa.com you will always be kept updated in good time: starting from last-minute alterations through to your departure gate. Once you have registered, upon request you will receive push messages containing information on all the important points of your journey.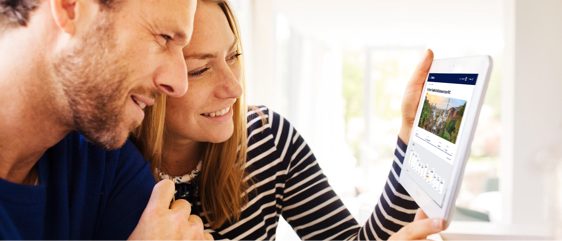 Remain flexible thanks to the reflection period
Is your itinerary not yet 100 per cent certain? With the "Reservation with price guarantee" option, you secure your flight at the price stated for 48 hours.