Travel preparations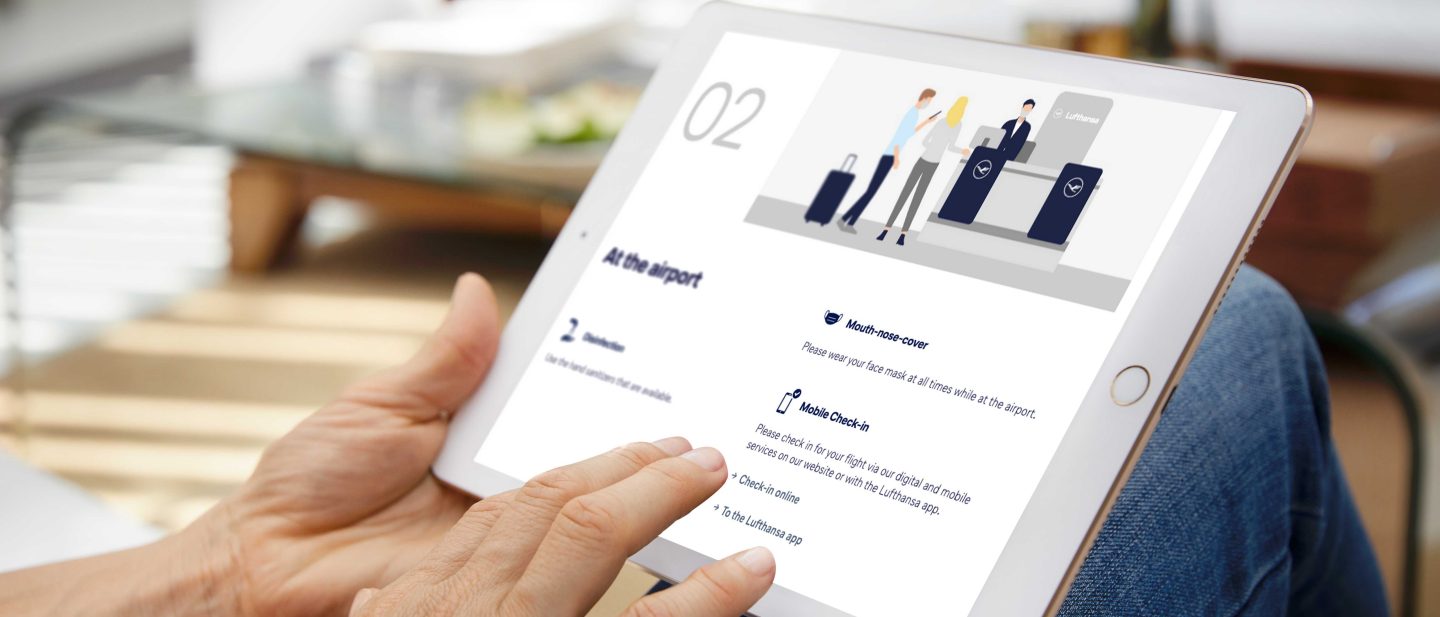 Guidelines for travelling safely
Here's an overview of our numerous protective and hygiene measures. We attach great importance to making you feel comfortable on your flight, especially at the moment.

Well prepared for your journey
Use our checklist so you can prepare for your journey in times of Covid-19 in the best possible way. This list is available as a PDF too.
Digital document check
On selected routes you can have your Covid-19 travel documents checked in advance. This means your digital boarding pass can be issued in advance for many flights.

Fully vaccinated and recovered passengers
Find out what restrictions have been eased for passengers who are fully vaccinated or who have recovered from Covid-19. You can also find out which regulations are still in force.
Additional services
Travel insurance
Protect your trip with individual packages depending on the insurance cover. This way you can travel to many countries relaxed and with peace of mind.

Medical Travel Companions
Medical Travel Companions is a Lufthansa partner that offers you the opportunity to have a medical professional accompany you throughout your entire journey for a fee.
Related topics
Travelling safely with our partners
Our partners too have taken protective measures to ensure your safe onward journey. Regulations for your connecting flight may therefore differ in some cases.
Travelling as a frequent flyer
We are doing our utmost to maintain your privileges as a frequent flyer. We have prepared an overview of all the important information on this topic for you.

Travelling with children
There are a few things to bear in mind when travelling with children. So that you can enjoy a relaxed journey, you will find answers to the most important questions here.