For gourmets in a hurry: 'Delights to Go'
Pushed for time on your way to the gate and having to miss out on an unhurried stay in the lounge? With our exclusive 'Delights to Go' service for Lufthansa Group status customers and First and Business Class passengers flying with Lufthansa, SWISS and Austrian Airlines, there's no need to miss out on a meal.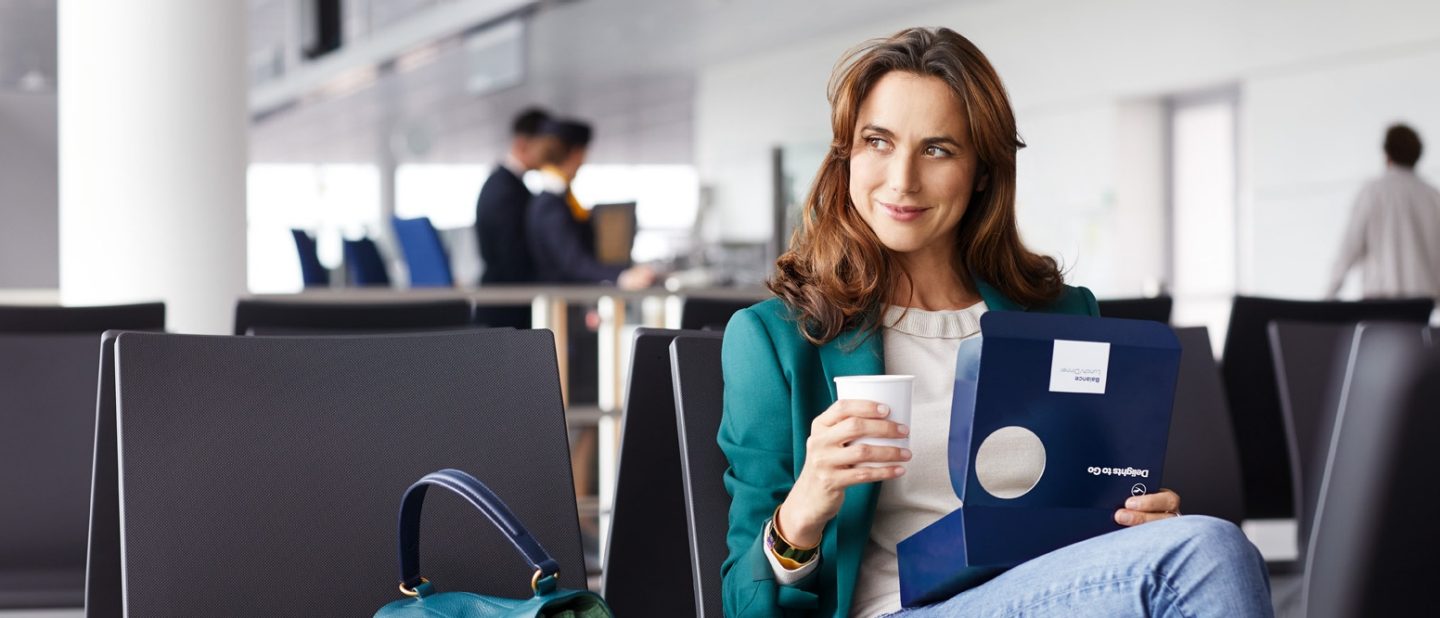 Select one of our sustainably packaged gourmet meals and try out our complimentary service at Gate G19 in Munich Airport's main terminal.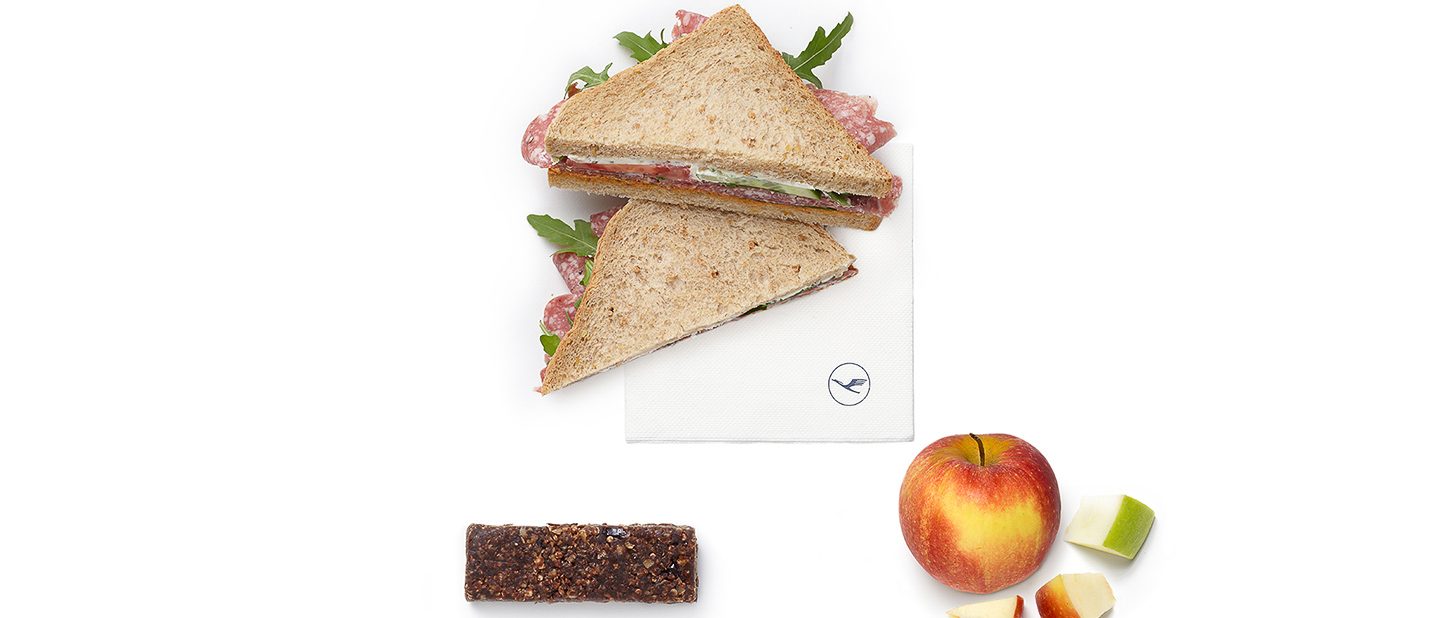 Classic
Balance
Local
The choice is yours 
The 'Delights to Go' range consists of a menu choice in three variations, available in each case for breakfast, lunch and evening meal. As a Lufthansa Group status customer or First or Business Class passenger flying with Lufthansa, SWISS or Austrian Airlines, you can verify your entitlement to use the service with your boarding pass at a touch screen and choose between the three menu variations (classic/balance/local). Your gourmet meal also includes  a sweet or savoury snack. In addition, fresh fruit, a dispenser with fresh mineral water and a choice of tea or coffee is available to you.
Find 'Delights to Go' here