What should I be aware of when flying with my baby?
When you and your baby fly with Lufthansa, you are in good hands because our special services are entirely orientated towards your wellbeing.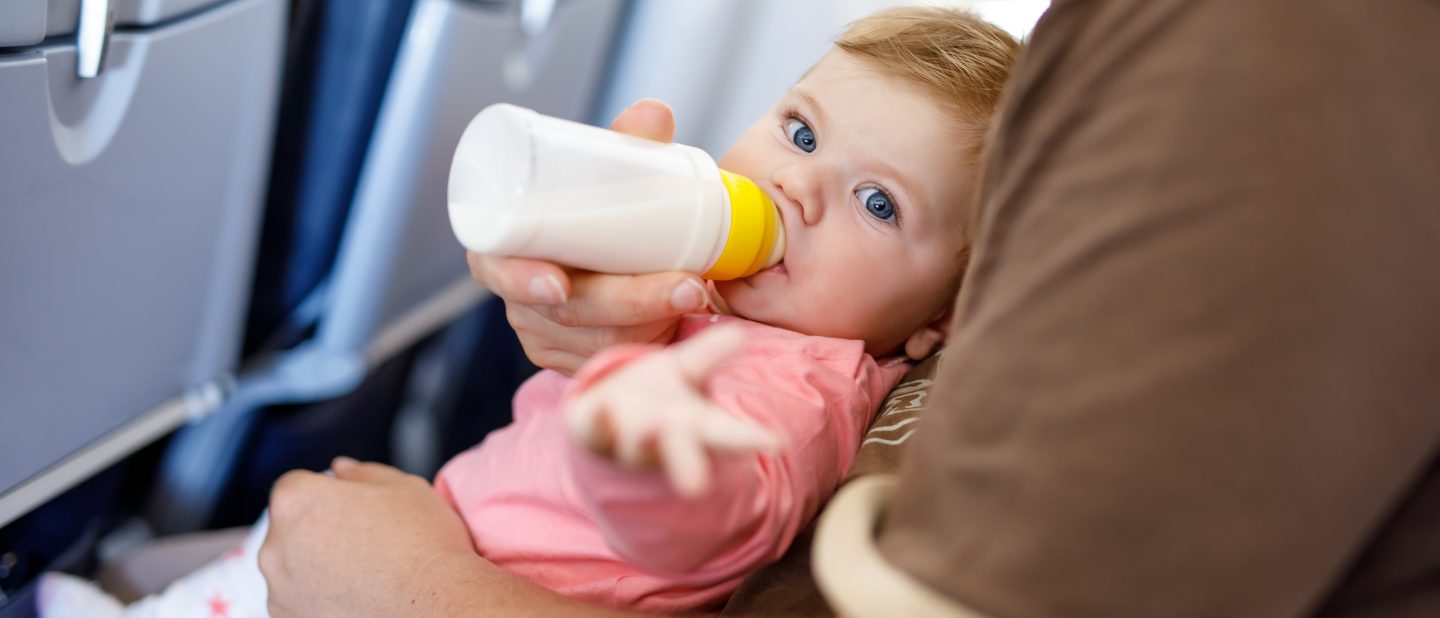 Important information about preparing for a flight with your baby
Night flights are especially suitable for travelling with babies as they can maintain their sleep pattern and consequently be more relaxed.
During the aircraft's ascent and descent, you can help your baby to equalize the air pressure by giving him/her a dummy or a bottle.
Changing tables can be found in the washrooms on board.
There is also water suitable for babies' bottles on board so that it is unnecessary to purchase water after you have passed through security control.
We also have spare nappies available on board for emergencies.