Baggage
Get all the important information about taking carry-on baggage, free baggage and special baggage on your flights with Lufthansa here.
Current carry-on baggage regulations
Please travel with as little carry-on baggage as possible. Please bear in mind already when packing that you need to heed the information regarding dangerous goods in checked-in baggage.
Please also check the country-specific requirements.
Free baggage calculator
You can check your free baggage allowance in just a few steps with our calculator – based on route, travel class and fare.
Types of baggage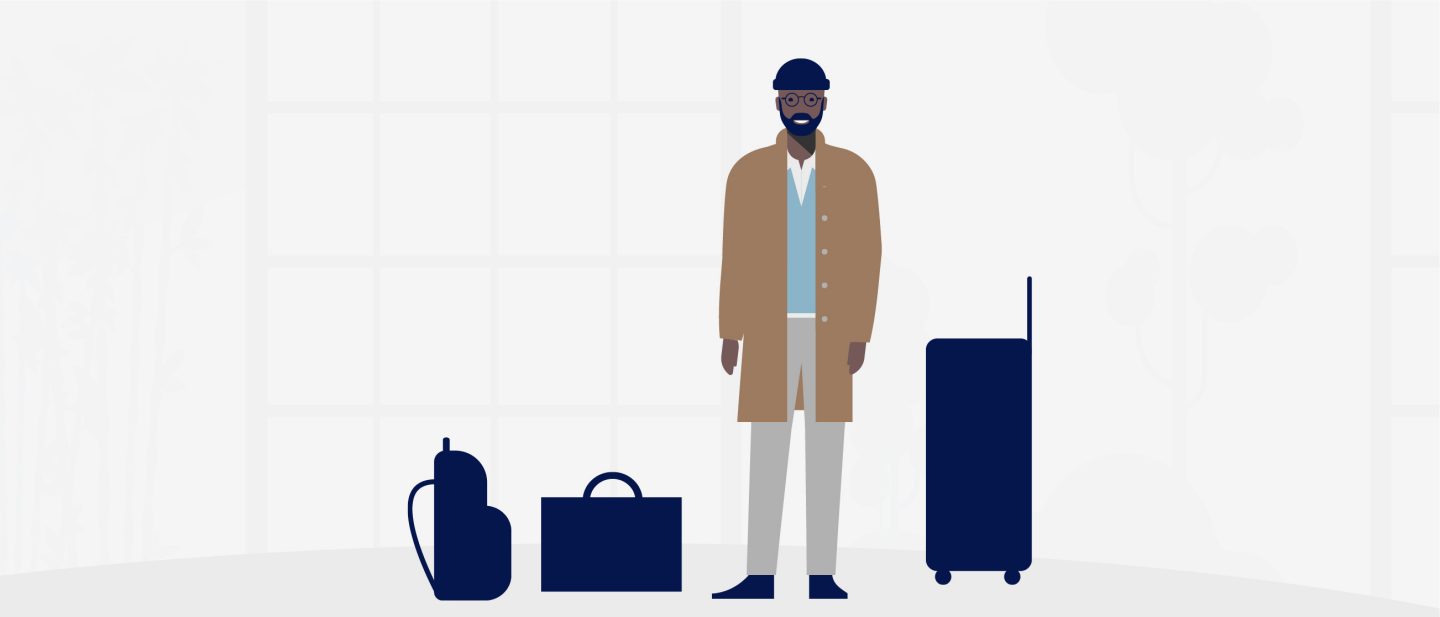 Free baggage
Find out about Lufthansa's current free baggage rules. The free baggage allowance is based upon the travel class and the fare you have booked.
Carry-on baggage
Whether it is the number of items, the weight or the security checks your carry-on baggage undergoes – Lufthansa will tell you everything you need to know about the subject here.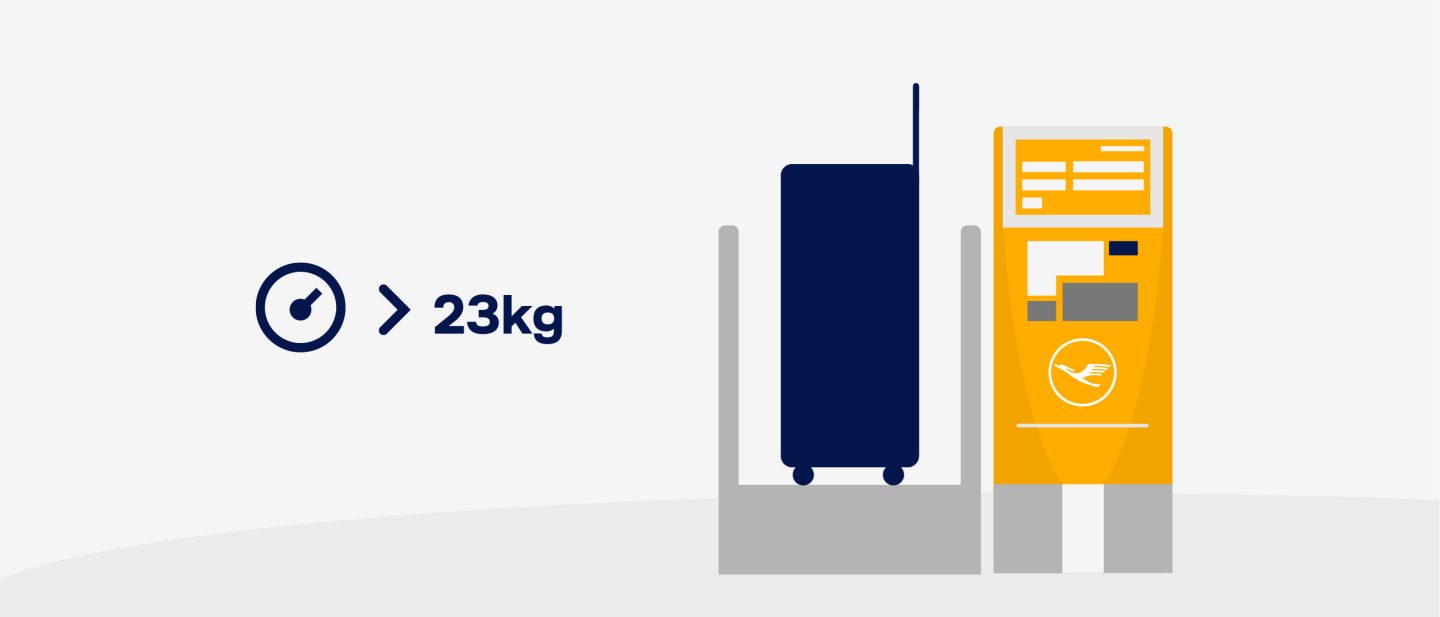 Excess and special baggage
In the case of excess and special baggage there are a few things to bear in mind. You can find out all about this subject, as well as the flat rates, here.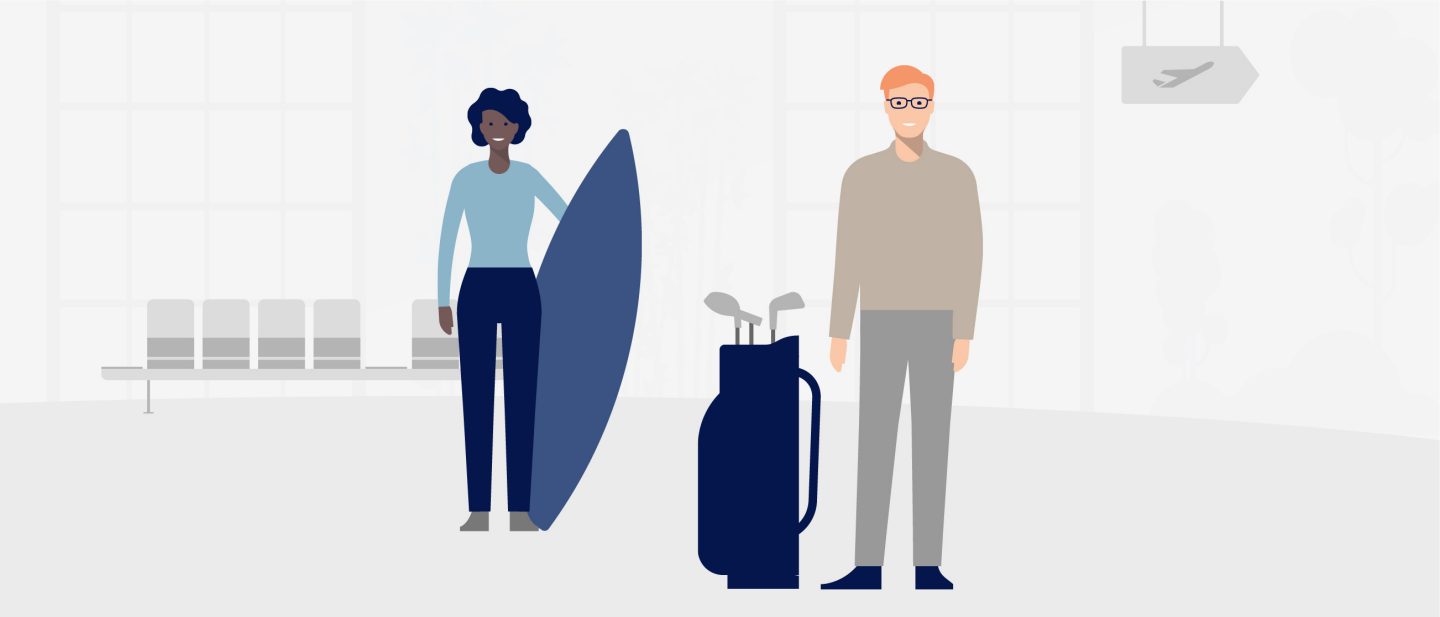 Sports baggage
Whether snowboarding, surfing or golf, you'll find all the information about registering your sports baggage, and the various options for transporting it, here.
Baggage services
Problems with your baggage
You can find out where to claim compensation for damage, as well as where to get information about your delayed item of baggage, here.
Digital baggage services
With our digital baggage services, you can check in your baggage faster and know at all times from check-in up to your arrival at your destination precisely where your baggage is.
More information
Dangerous goods
The carriage of certain items either in checked baggage or in carry-on baggage is not permitted by law.
Travelling with animals
You can find all the important information about registering your pets as well as the various options for transporting them here.
A healthy journey
Lufthansa has compiled some important information for you here about the transport of medicines on board.