Journeys to and from the airport
Enjoy a smooth travel experience from the planning stage to your destination and back again, thanks to Lufthansa Express and our partners. Our services range from Intercity-Express (ICE) trains and buses to luxurious limousines.
Lufthansa Express Rail
Travel on the ICE (express train) from many German stations to Frankfurt Airport and, with optimal transfer times, arrive conveniently for your flight departure.
Coordination of train and plane with transfer guarantee
One ticket and one check-in
Automatic rebooking in the event of delays
Express Bus as an alternative for selected routes
To your flight with Rail&Fly
In cooperation with Deutsche Bahn, travel easily from any station in Germany to or from your international flight with Rail&Fly—flexibly and at attractive prices.
Travel to the airport affordably
Rail&Fly ticket is valid on the day of your flight as well as one day before and one day after your arrival in Germany
There is a free choice of trains
By bus or car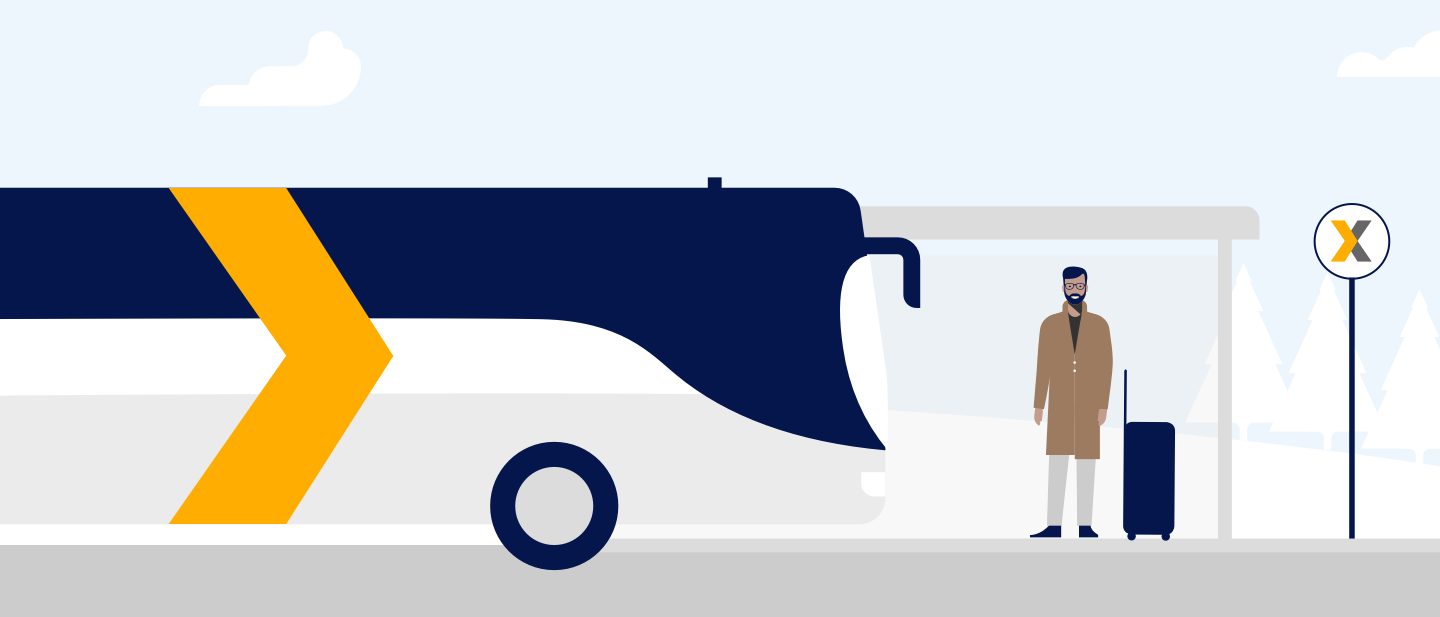 Lufthansa Express Bus
When travelling to Frankfurt and Munich Airports, you can enjoy the convenience and comfort of our long-distance buses.

SHARE NOW carsharing: EUR 10 starting credit for you
For a relaxed journey to and from the airport and for getting around at your destination, we recommend our partner SHARE NOW. Now you can easily rent a car via the app, drive away, and park it anywhere free of charge.

Park at the airport with Park.Aero
Enjoy a relaxed start to your journey and park directly at the terminal at selected airports. Reserve your parking space in advance online and benefit from attractive offers.
This might also be of interest to you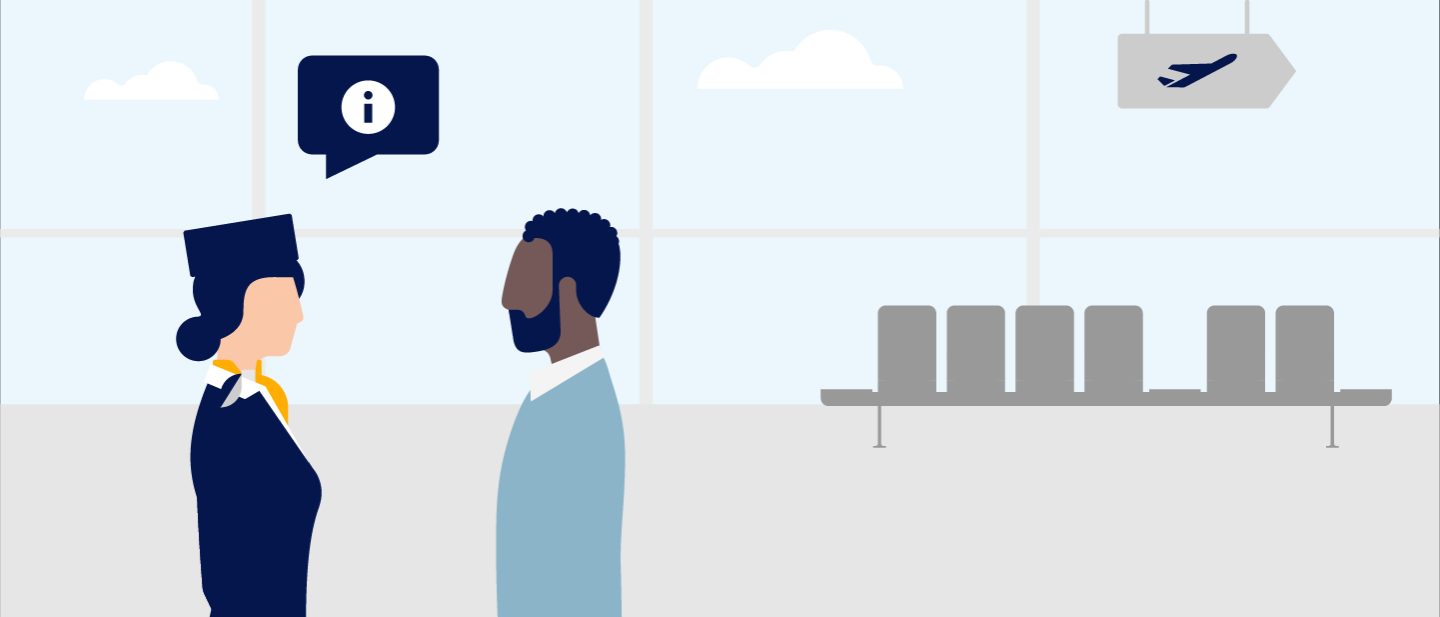 Services at the airport
Take advantage of our wide range of services at the airport for arrival, transfers, and boarding
​Lufthansa Guide Service
Book a guide in your language if you need help to catch a connecting flight or would like an exclusive guide to take you around the airport.
Airport information
Discover our services at Lufthansa's European hubs and other Lufthansa departure and destination airports worldwide.