Onboard Delights

A special treat
We can hardly wait to introduce you to the range of tastes from our Onboard Delights menu. Look forward to culinary variety and enjoy an individually combinable selection of food and beverages on board—fresh, regional, and sustainably delicious.
On short flights of up to 30 minutes we will welcome you with our Lufthansa chocolate. If you are on a somewhat longer flight, up to 60 minutes, you will also receive a free bottle of mineral water. On all European flights with a duration of over 60 minutes, you can also enjoy a special treat by paying for little extras. Treat yourself to top-quality products from our exclusive partners Dallmayr and dean&david and enjoy fresh dishes, prepared by hand and with love.
Fresh on board
Quality you can taste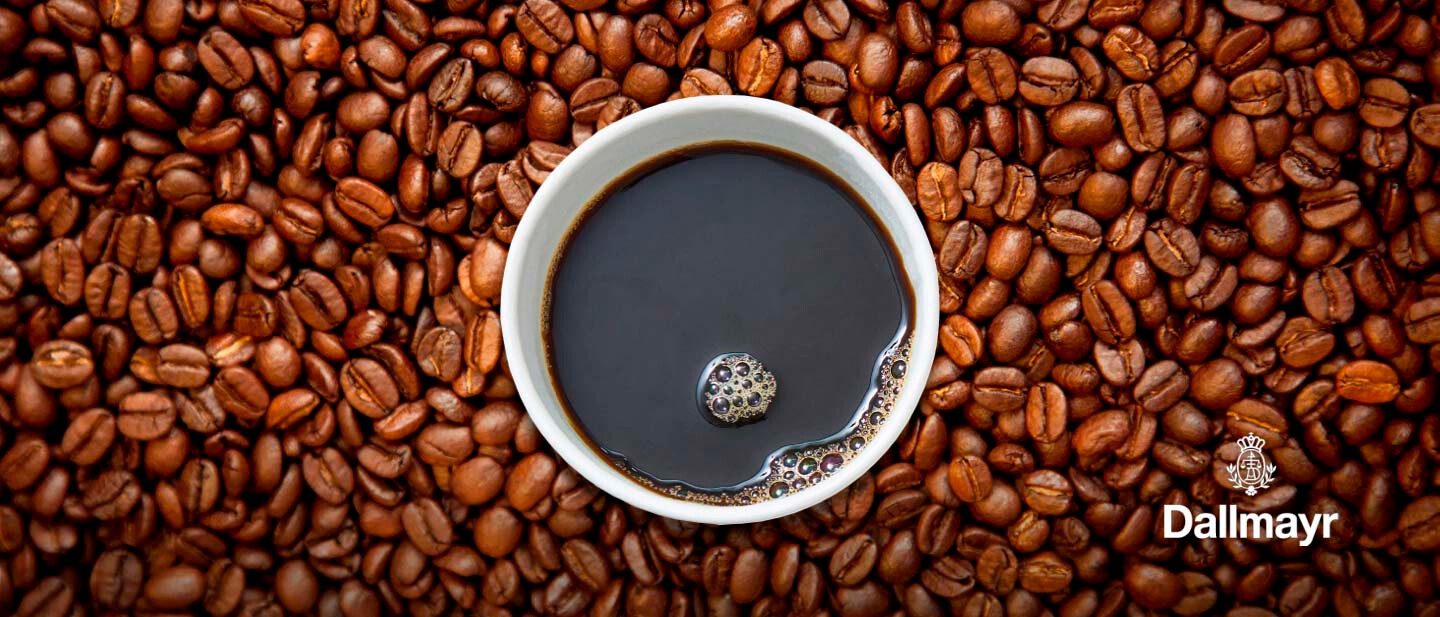 Dallmayr: for special moments of pleasure
Whether it's sweet delicacies, coffee, or tea, Dallmayr stands for consummate pleasure. With its Dano project coffee, which you can enjoy on board with us, this traditional, Munich-based company is involved in development projects in Ethiopia—supporting reforestation programs and the construction of a school.
Want to learn more about Dallmayr's social commitment and quality?
Listen to the interview here.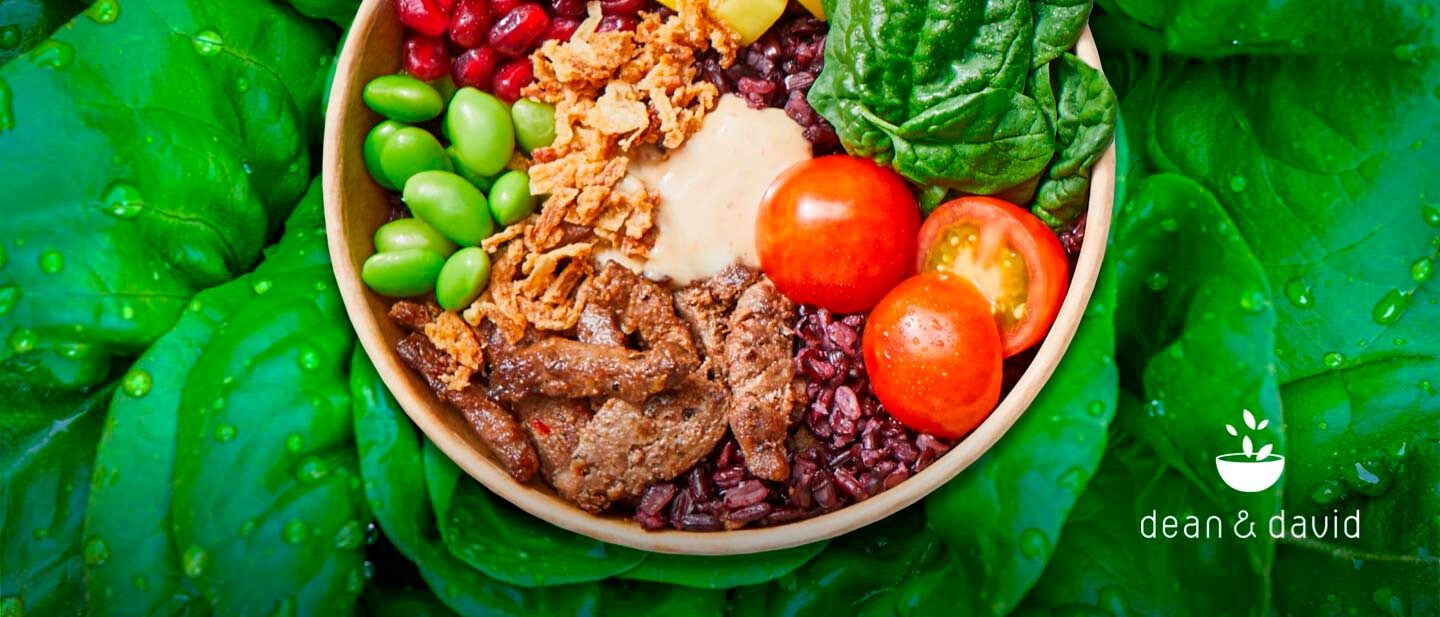 dean&david: sustainably delicious
dean&david stands for freshness, quality, and a sense of responsibility—for healthy food, high-quality ingredients, and sustainable nutrition. Now you can experience the dean&david freshness on board our flights too and look forward to a fine selection of seasonally changing salads, bowls, and sandwiches.
Simple, carefree enjoyment, in keeping with the company's motto: CHANGE FOR BETTER.
Find out more about the dean&david vision in our interview here.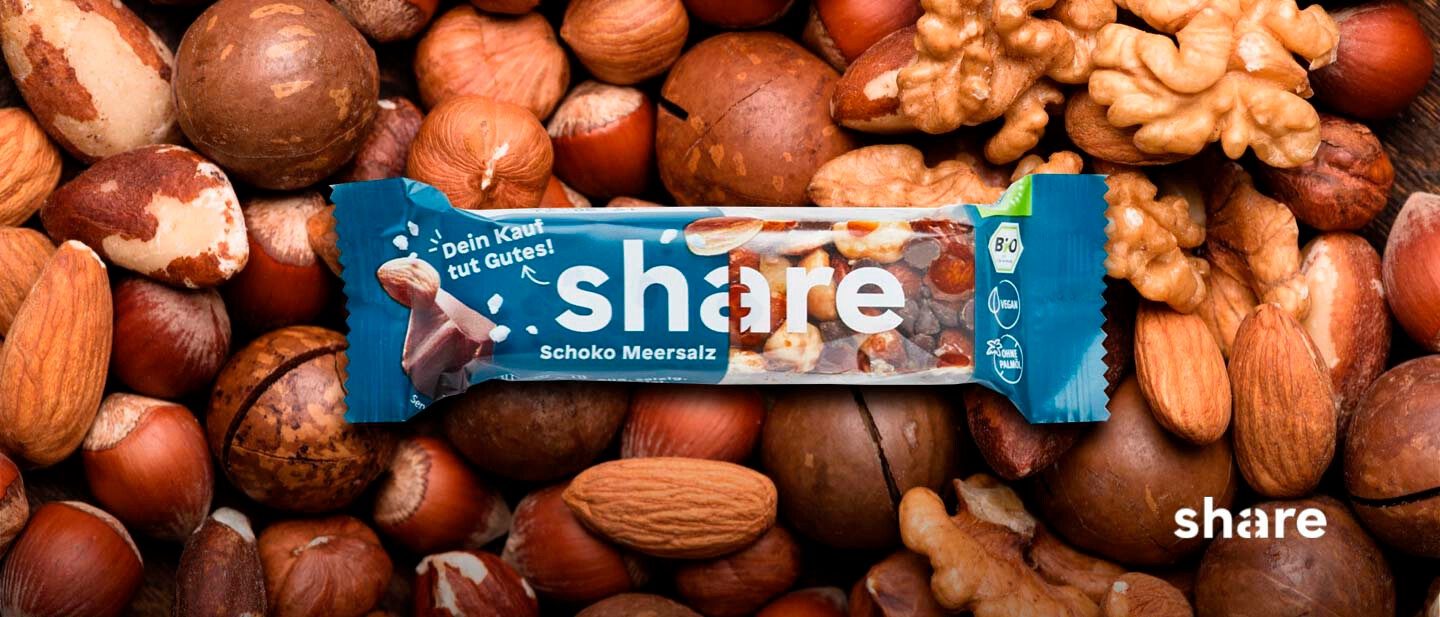 share: enjoy and do good
As the name suggests, share stands for sharing and that is also the task the brand has set itself. Every product sold supports a social project. When you buy a share organic nut bar, you are also donating a meal to the help alliance's Sunshine Project in India. help alliance was established in 1999 by Lufthansa Group employees and is committed to helping children and young adults worldwide.
Discover the variety of Onboard Delights now
We hope you'll be inspired by our delicious food and beverages. We can hardly wait to welcome you on board!
Enjoyment above the clouds
Have you got a taste for it? Please note that our Onboard Delights can only be ordered on board and paid for by credit card, EC card, or by Apple Pay, Google Pay, or V-Pay. Advance booking is not yet possible.