Carry-on baggage rules at Lufthansa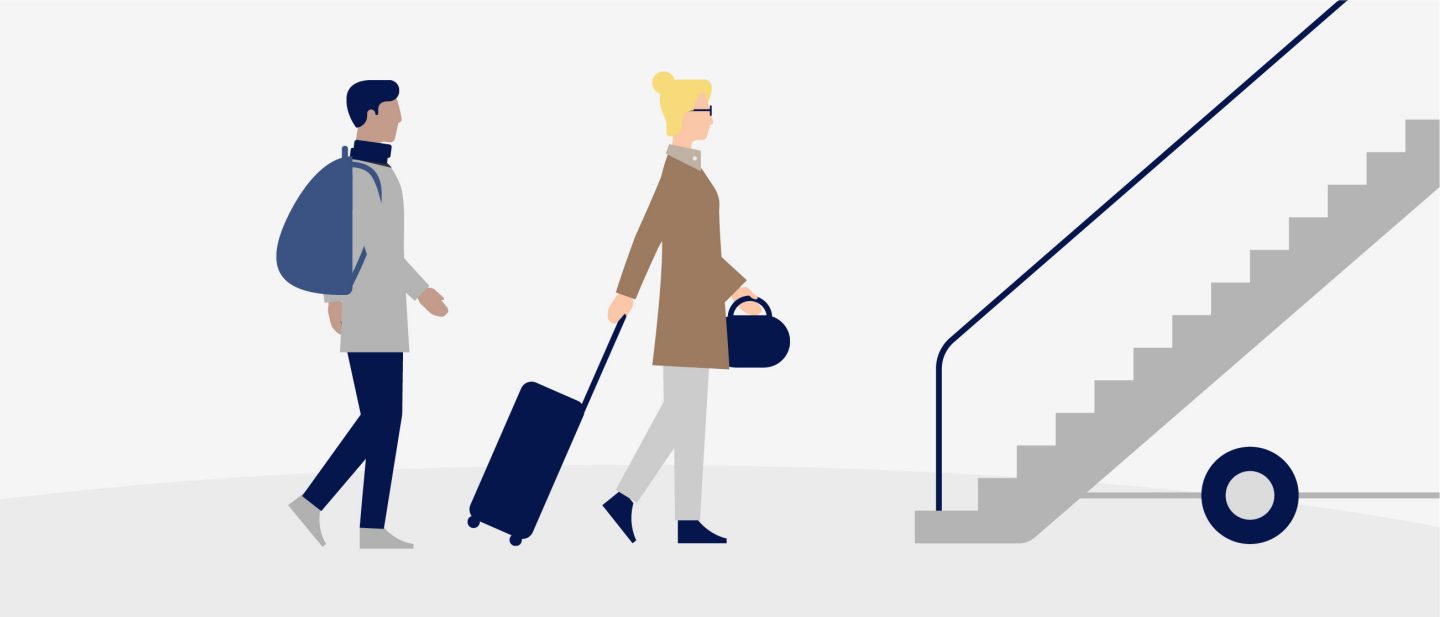 In the information below, we tell you how many items of carry-on baggage you may take with you according to your travel class, which items must be transported in carry-on baggage and how to stow your carry-on baggage in the cabin in a space-saving way.
You can also find the free baggage allowance for your flight as well as the maximum weight and dimensions of carry-on baggage at a glance in our baggage calculator – based on route, travel class and fare.
Current information
Make sure you have attached your name and (mobile) telephone number to each piece of baggage before checking it in at the airport. In addition, print out the following contact form and, after completing it, place it in your item of baggage.
To avoid long waiting times at security, please pack only the bare essentials in your carry-on baggage.

Less carry-on baggage, more comfort
For a smooth boarding procedure, more stowage space on board and a punctual departure, it is essential that your carry-on baggage corresponds to the regulations. That is why we check your carry-on baggage against the permitted dimensions, quantity and weight at departure airports.
Please note that Lufthansa checks during boarding whether the carry-on baggage rules are being adhered to. Carry-on baggage that is too large or too heavy will be taken at the gate and loaded into the cargo hold for a fee. The fees for this are significantly higher at the gate than in the check-in hall and can only be settled by credit card.
Since storage space in the cabin is limited, we may also have to load carry-on baggage that conforms to the rules into the hold at the gate. This takes time and can lead to delays.
In both the above instances, please ensure that you take personal items, such as valuables and medications, into the cabin with you. Devices such as mobile phones and tablets, powerbanks, or e-cigarettes that contain batteries or rechargeable batteries may also not be carried in checked baggage.
The smart way to pack carry-on baggage
Here's a video giving tips on how to pack your carry-on baggage case in the most space-saving way.
Tips on how to stow carry-on baggage correctly on board
For larger items of carry-on baggage, such as trolley cases, please use the overhead locker above your seat
Please stow your personal items, such as laptop bags, shopping bags or handbags, under the seat in front of you.
Jackets and coats can simply be hung up on the hook on the seat in front of you.
Please note that the overhead lockers above the emergency exit rows are reserved for the passengers who are sitting there.